While you are at our office, our dentist and team do all we can to improve your oral health. When you are away from our office, you need to continue taking care of your smile so it stays healthy and bright for life. Maintaining good oral hygiene at home helps to keep your smile in optimal health. Good dental hygiene includes: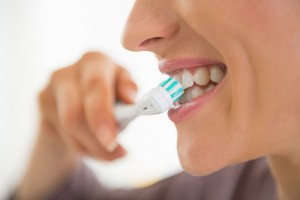 Brushing your teeth after every meal or at least twice every day. We suggest that you use a soft-bristled toothbrush and a toothpaste that includes fluoride (a mineral that helps to protect your teeth from decay).
Flossing after every meal or at least once every day; the most important time to floss is before going to sleep at night. This helps to remove food particles and plaque that cannot be reached by your toothbrush bristles.
Eating a balanced, nutritious diet with a limited amount of very sugary or acidic foods.
Based on your personal dental needs, Dr. Derek M. Lichter may also recommend other dental care products, such as mouth rinse, to keep your smile healthy. In addition, we provide preventive care treatments at our office to further protect your smile from conditions like tooth decay and gum disease. If you have any questions about preventive care and dental hygiene in Chula Vista, California, we invite you to call or visit us today. We are eager to take care of your smile!