A dental cleaning is one of the most basic yet most important services we offer at our dental office. During a routine dental cleaning, our dentist and hygienist will thoroughly clean your teeth, which helps to prevent dental problems like tooth decay and gum disease. Your regular teeth cleaning will include: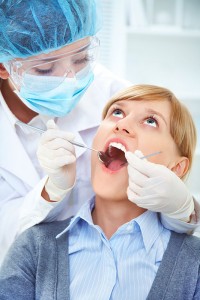 The removal of plaque and tartar (hardened plaque, also called dental calculus) from the teeth. Your daily flossing and brushing help to remove plaque as well, but professional cleanings are important for removing plaque from hard-to-clean areas. Furthermore, tartar can only be removed by a dental professional.
Flossing and polishing your teeth. This further cleans them, helps to remove surface stains, and gives your smile a bright, healthy appearance.
A thorough examination of your smile, checking for signs of dental problems like tooth decay and periodontal disease.
An oral cancer screening. We are dedicated to detecting the symptoms of oral cancer and other conditions at the earliest possible stage so you can receive the treatment you need.
We recommend that you visit Dr. Derek M. Lichter's office at least once every six months for a routine dental cleaning and exam. These regular visits are an essential step in maintaining optimal oral health for life. For more information and to schedule your next teeth cleaning in Chula Vista, California, we invite you to contact us today.